Benefits
There are many benefits to running a School Radio system, particularly when it is built using industry standard technology that offers professional tools in a way that is simple and accessible by presenters of all ages.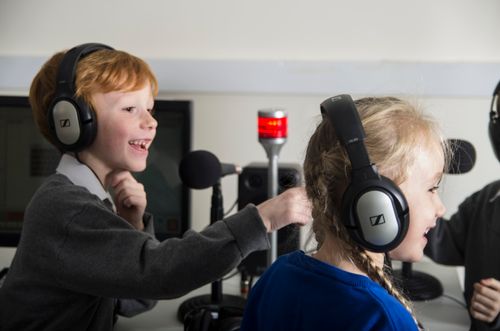 Key Benefits Of School Radio In General
Inclusion - A School Radio station run by the students and for the students will help build an inclusive atmosphere in the school. Radio is all about communication and running a radio show takes commitment and teamwork in order for it to be a success. Our systems are easy enough to use that all students, regardless of age or ability can get involved.
Building Confidence - Most people find talking to a 'mic' in a closed room far less intimidating than appearing on camera or on stage. This allows students to express their views and build their confidence whether it is discussing important issues or sharing ideas, radio gives your students a confident voice within your school.
Develop Speaking & Listening Skills - Radio is about speaking and listening. Whether you are presenting or just listening to a show, these vital skills are not only fundamental in radio but are essential for 'real world' skills
Improving Literacy - Seems strange to be talking about writing skills in radio but the first time a student looks at the 'mic' and then asks what they should say, they realise they need to write scripts and prepare between links. Extend this preparation for talk shows, radio drama or telephone interviews and it is clear that writing plays a big role in radio and extends to meeting the National Curriculum in many ways.
National Curriculum - School Radio helps schools and academies to supplement learning and meet the National Curriculum in ways that you may not even realise. It's also a great way to keep staff, student and parents/guardians alike updated with school life. Have a look at our summary page and see a few examples.
Giving Students A Voice and Empowerment- School Radio offers a platform for your students to discuss the issues that matter to them in a non-confrontational format. Whether it is discussing important issues or sharing the music they love, radio gives your students a voice within your school.
Teamwork - Planning and presenting radio shows requires a great deal of teamwork. Many schools run their School Radio station like a 'real' station assigning roles and responsibilities for presenters, engineers and station management. See our free resources pages to download packs to work on projects as a team.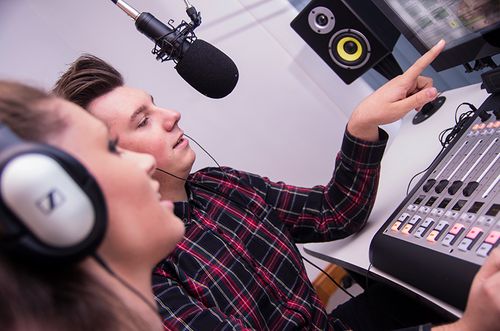 Specific Benefits Of Our School Radio Packages
Whilst the above benefits are true of any radio project in a school, our specially developed School Radio packages offer a range of additional benefits.
Ease Of Use - The key components of our packages (Myriad Software and SRM Mixing Desk) have been specifically designed to offer accessibility to presenters of all ages and abilities. Myriad is renowned in the radio industry for its flexibility and ease of use and the touch screen interface (included in most SR range studios) only enhances the intuitive nature. When it came to finding a mixing desk, no 'off the shelf' product offered the power flexibility and ease of use that we wanted, so we designed our own. The SRM is available exclusively in our SR range studio packages.
Vocational Skills - Despite the ease of use, the Myriad software (included in all of our SR range packages) is not a simplified version of professional software, it is the 'full fat' system as used by large scale commercial radio stations such as TalkSport, Smooth Radio, TeamRock and BFBS. In fact, Myriad is used by more radio stations in the UK than any other software. Your students have the exact same tools available to them as professional presenters and they are learning valuable skills they can use in a career in the radio industry or any other career.
Backup & Support - The majority of our SR range studio packages include onsite installation and training so the price you see is the price you pay to have the system delivered, setup to broadcast around your school network and for us to have trained your staff (and some students if you wish) not only on technically how the system works but also on how you can use it. In addition, the majority of systems come with lifetime 'office hour' telephone / email / remote control support as well as access to several hours of tutorial videos and free resources!
Wider Scope Of Use - The majority of School Radio packages include two additional copies of our industry leading Myriad software meaning you can install the software on a couple of extra PC's or laptops so while one group of students are working on the studio equipment, other groups can be adding content, designing shows, editing audio or just practicing.
Additional Services & Advice - With decades of experience in the radio industry, we are able to offer a range of additional services to support you as your project grows. These include music subscription and licensing, jingle production, advice on music copyright licenses, FM broadcast equipment, speaker installations (internal and external), additional equipment such as portable recorders etc. We are always happy to offer advice too if you have a radio related question, we can probably help.
Free Resources – We have some fab free resources to download to help you on your way to School Radio stardom, from themed radio play examples to lesson plan ideas.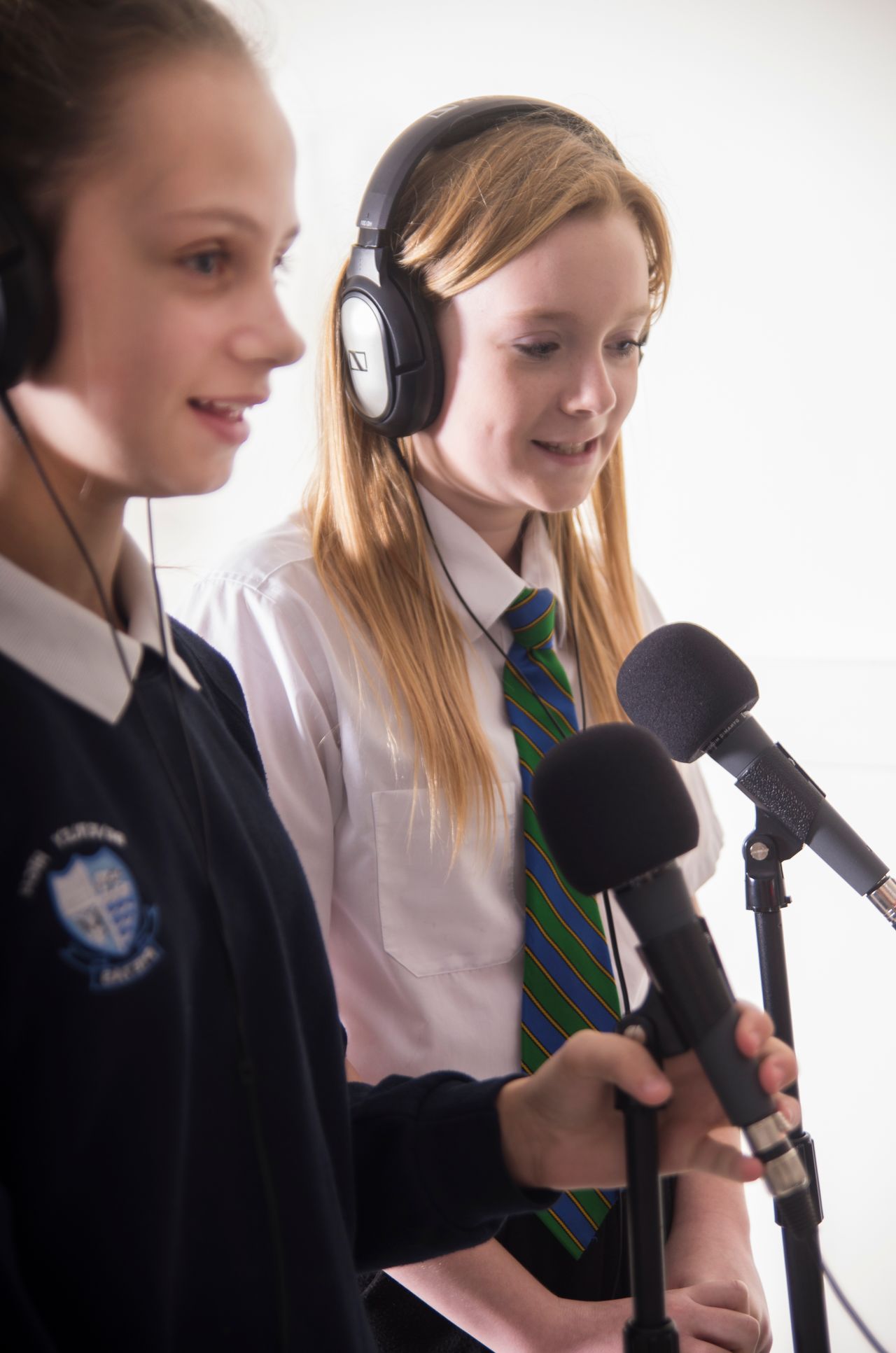 Arrange a free demo...
If you would to learn more about the benefits of School Radio as well as experience first hand how your students could run their own School Radio station, contact us today to arrange a free, no obligation onsite demo.