Studio Packages
We offer a range of School Radio Studio Packages to suit all age groups. All of our School Radio Packages include the equipment and software you need to plan and launch your own School Radio station, all backed with access to our training guides and curriculum focused premium resources.
To help you browse the various options, we have grouped our School Radio packages into the following categories:
Starter Packages - Ideal for schools just getting started with School Radio or wanting to plan and create podcasts. live shows or pre-scheduled broadcasts.
Portable Studio Packages - Great for schools that want to offer their students the benefits of School Radio but do not have the space to permanently commit a dedicated space.
Fixed Installation Studios - Create the perfect environment for your School Radio with a fixed installation. Your students will be exited to visit your School Radio station.
Accessibility Studio - We created the AR1 to be the most inclusive and accessible School Radio studio in the world!
Scroll down to browse the School Radio studios in each category.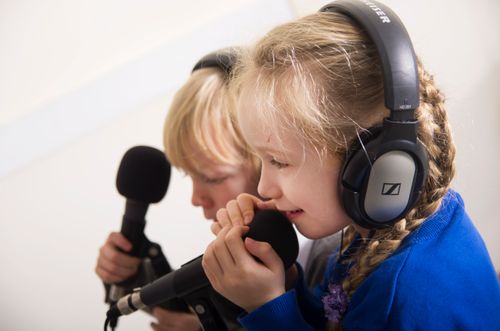 We offer a range of Starter Studio Packages ideally suited to schools looking to begin their School Radio journey. These solutions include all the hardware and software needed to start to create School Radio content that can be accessed as podcasts or scheduled shows.
Starter Studio Package Range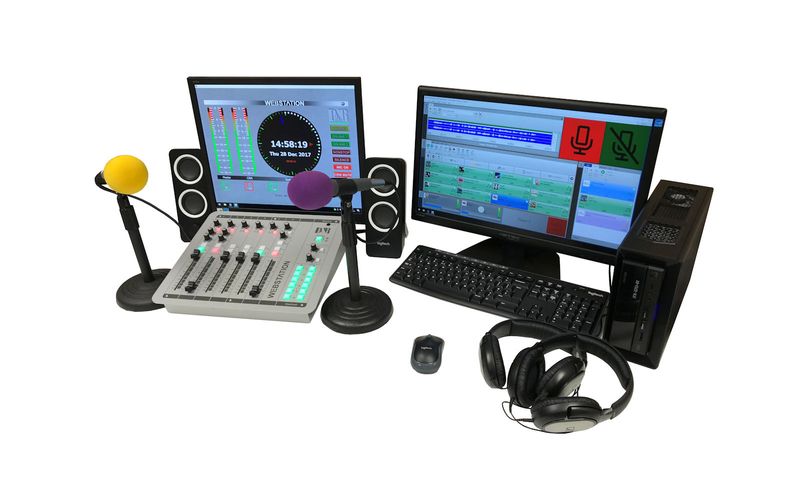 The School Radio Starter Package is the ideal starting point for any school that wishes to launch a School Radio station on a tight budget.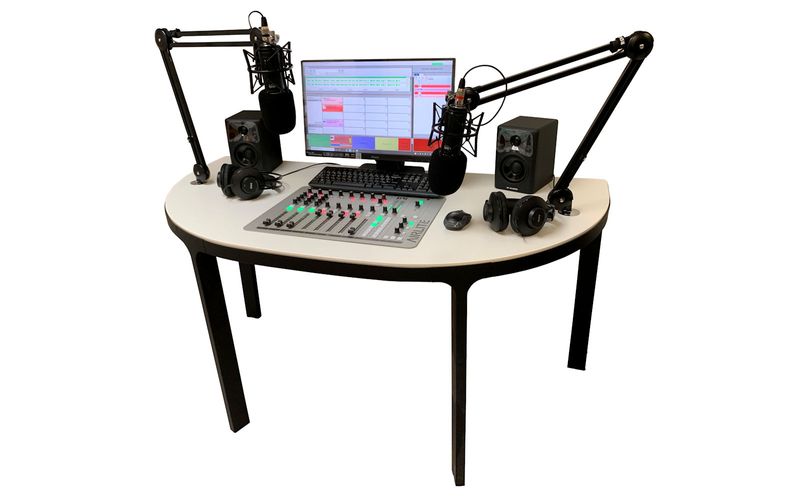 Designed as an ideal starting point, the SR1 concentrates on the core components to provide the best possible School Radio solution at an attractive price.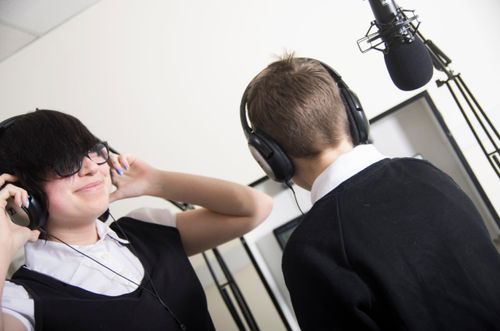 Our popular portable School Radio packages allow schools to enjoy the benefits of School Radio without the need to dedicated a space for the equipment. It also widens access to the facilities by allowing you to move the resources around the school or even multiple schools as required.
Portable Studio Package Range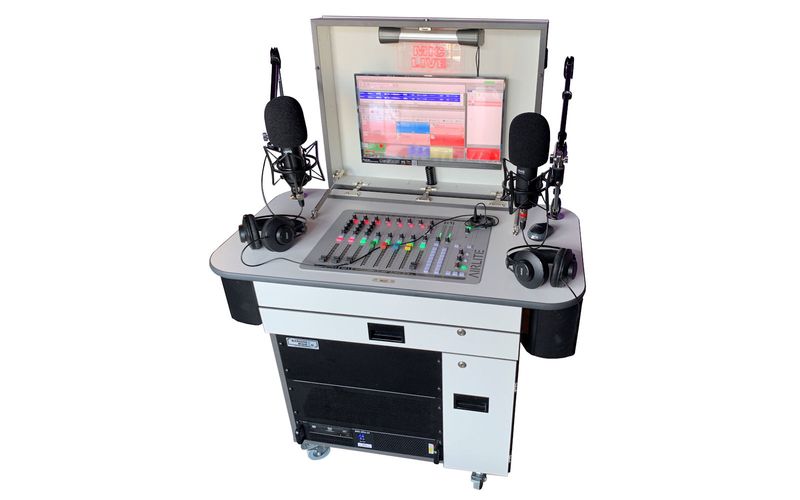 The SR3 is our best selling system for primary schools. This unique solution offers all the convenience of a fixed studio with the flexibility of a portable solution. Wheel in, switch on and you are ready to broadcast.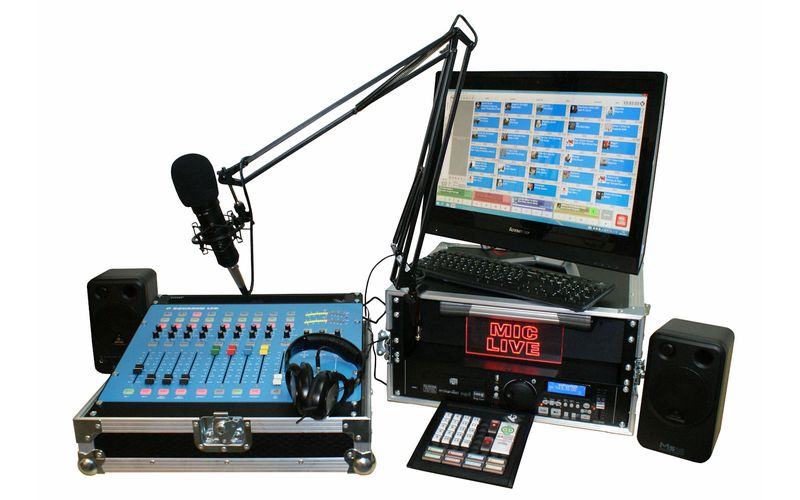 Fully portable, fully featured School Radio system. The BR2 is our fully portable School Radio studio. It offers all the benefits of a traditional broadcast radio studio but with the flexibility to pack the whole lot away in to some flight-cases and boxes for transport or storage.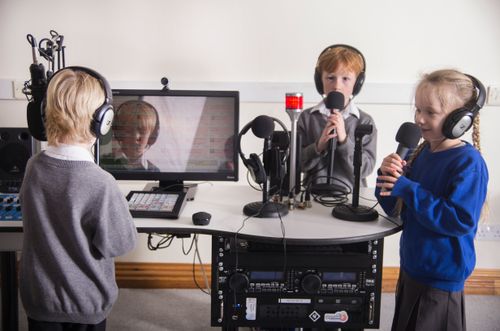 Fixed Install Studio Packages
Fixed installation School Radio packages allow you to dedicate a creative space for your School Radio project. Students experience the thrill of visiting the studio to record their content or even present a live show. Having a dedicated studio also allows you to 'dress' the space to create that true radio environment.
Fixed Install Studio Package Range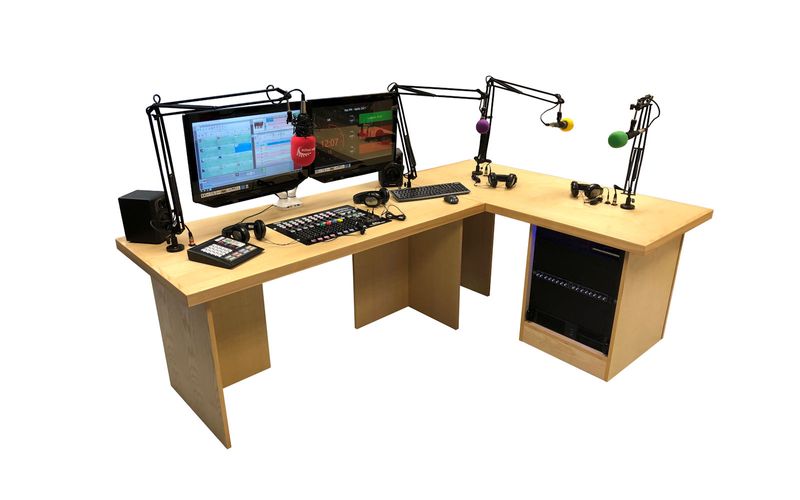 If you are looking for a School Radio studio that combines high impact with visuals with an extremely flexible layout perfectly suited for speech based content, the UR4 ideal for you.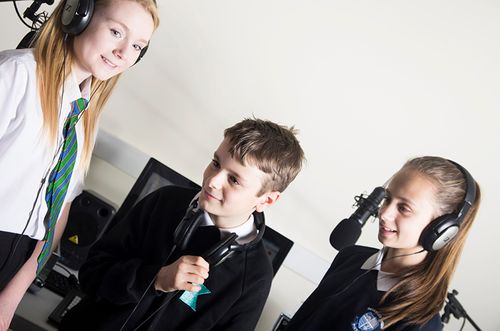 Accessible School Radio Package
The AR1 is the worlds only School Radio studio package designed specifically to maximise accessibility to allow all presenters to benefit from the excitement of School Radio.
Accessibility Studio Packages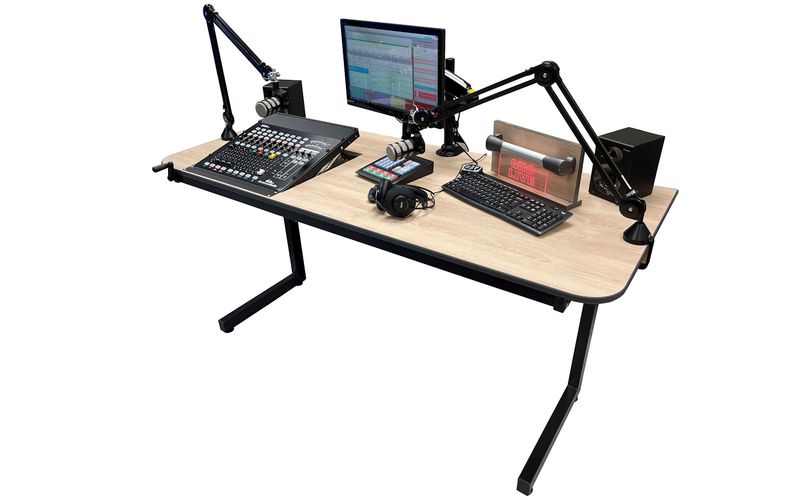 The AR1 was developed in conjunction with a number of special schools around the UK to provide a School Radio studio package that would be accessible to students with varied levels of special educational needs.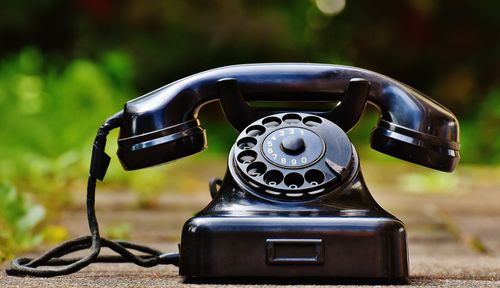 Get in touch to discuss your School Radio project
Or give us a call on +44 (0)1482 350700