The AR1 Accessibility School Radio Package
The World's Most Accessible Radio Studio The Accessibility Studio was developed in conjunction with a number of special schools around the UK to provide a School Radio studio package that would be accessible to students with varied levels of special educational needs.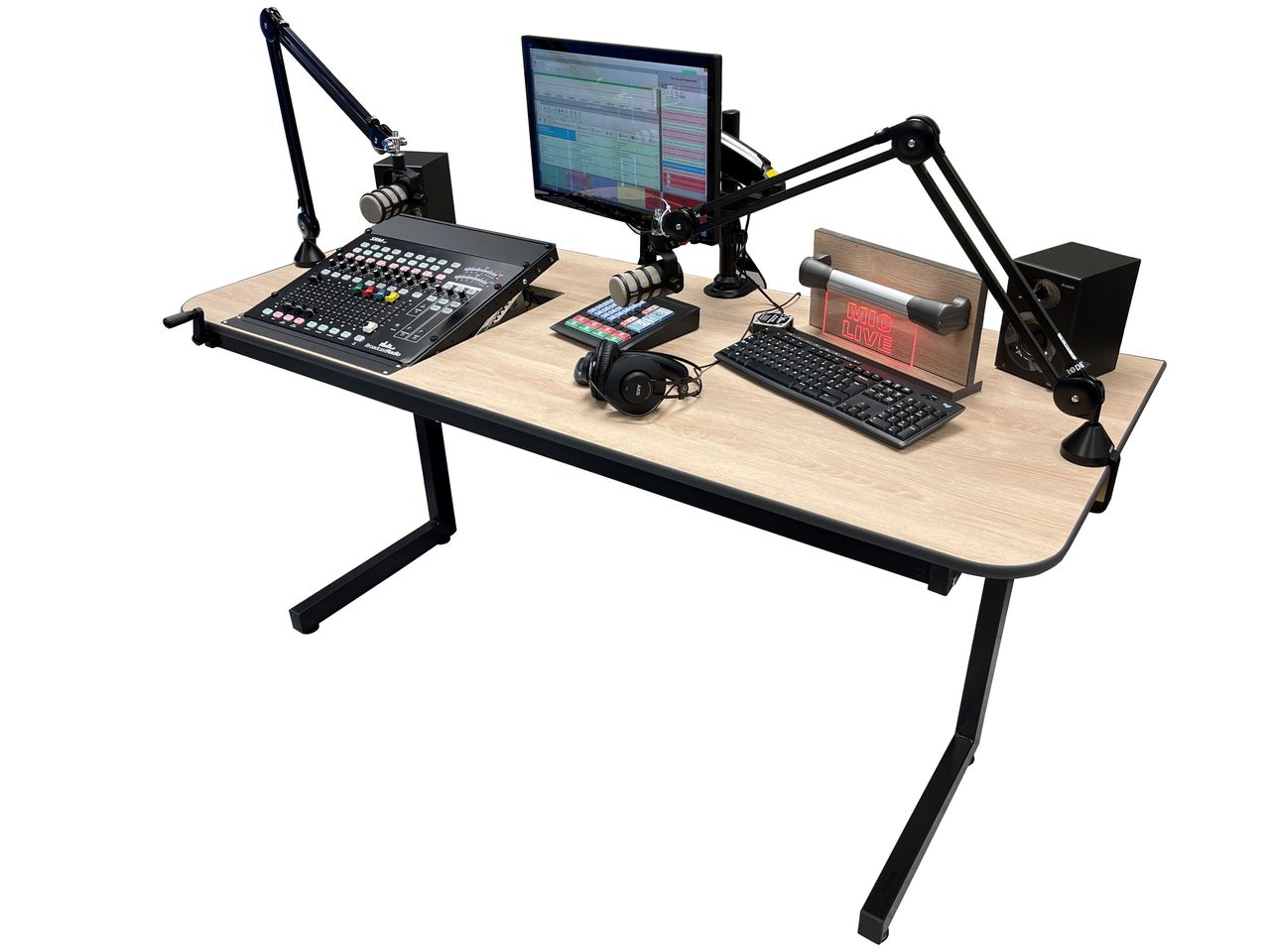 The AR1 was developed in conjunction with specialist schools across the UK to provide access to School Radio to presenters with a range of different requirements.
Wheel chairs are accommodated by the height adjustable desk and the mixer, touchscreen and keyboard all help to meet SEN requirements.
The AR1 includes a full suite of professional software and an up-rated rack mount playout PC with a multi channel sound card.
The package also includes professional audio encoding software and dynamic audio level processing hardware as standard.
Onsite installation & training comes as standard as does lifetime support, resource access and one years subscription to streaming and Web player.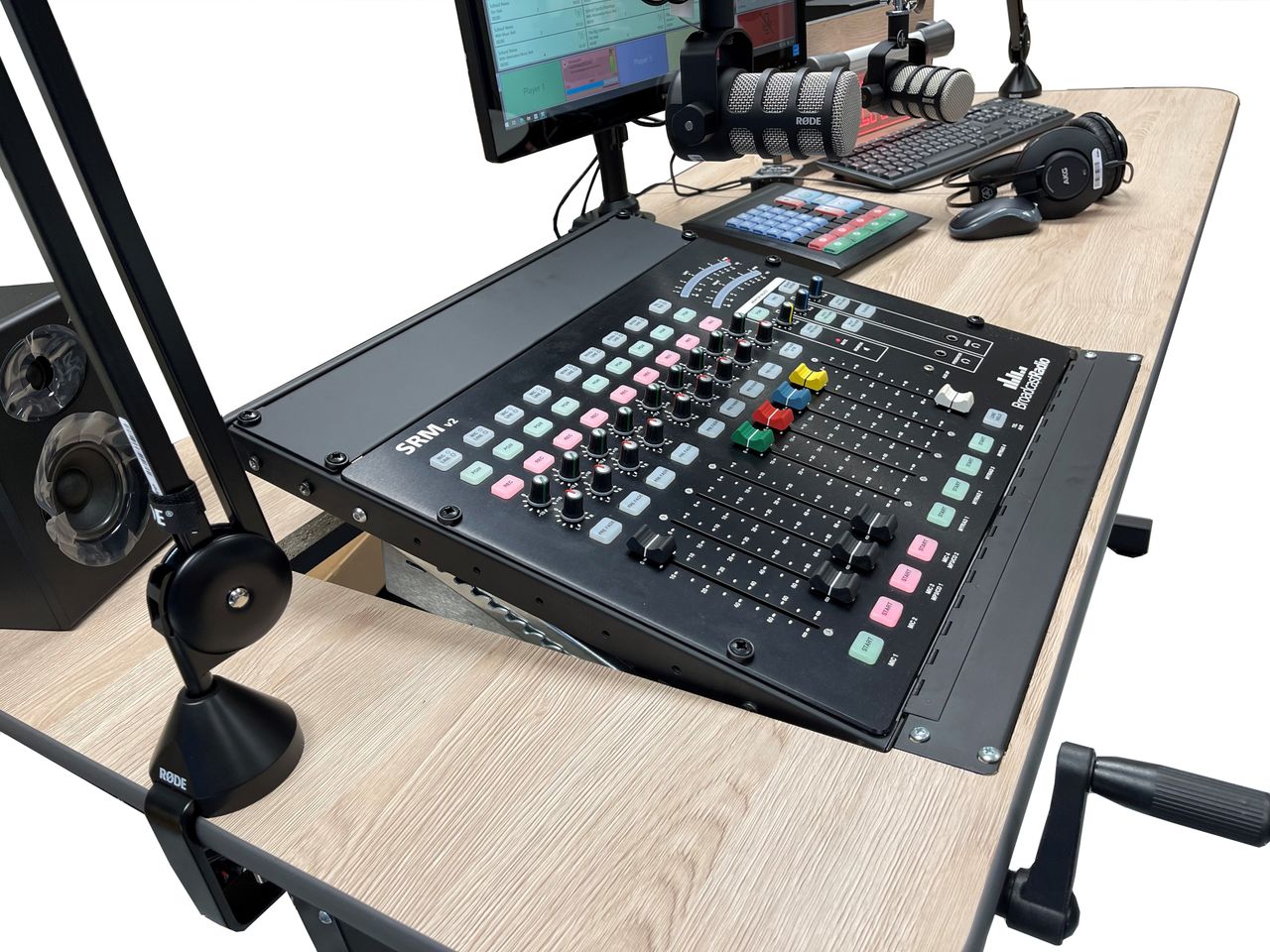 Accessibility Features
Height Adjustable Desk (available in a range of colours)
Tilt Mixer Mechanism
Switch Interface
22" Wide Touchscreen On Adjustable Arm
Simplified Myriad Keyboard
What's Included
SRMv2 - 9 Channel Audio Mixer
3 x Myriad Playout Studio Licence 
1 x Myriad Myriad Schedule Standard License
1 x Myriad OCP Standard License
1 x Myriad Advert Manager License
1 x Myriad AutoPlayer License
1 x AutoImporter License
1 x Additional Support Applications inc AudioWall Processor, Log Importer etc
AR1 Modern Design Woodwork
Mini PC & Multi Channel Sound Device
22" Wide Screen Touch Screen (on articulated arm)
K500 Myriad Control Keyboard
Built In Telephone Interface For Receiving & Recording Telephone Calls*
2 x Microphones
2 x Articulated Mic Arms
2 x Headphones
Stereo Powered Speakers
Desk or Wall Mounted 'Mic Live' Light
12 Months Technical Support
1 x Years Streaming & Web Player
Mainland UK Installation
How To Make School Radio Shows - Paperback Copy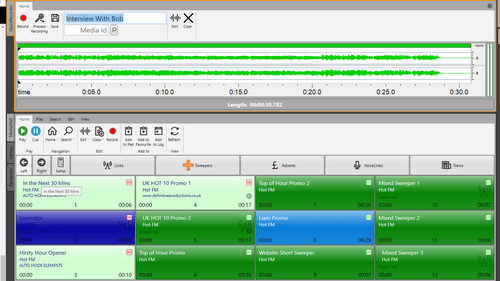 Myriad Playout Included - Why Compromise
Myriad Playout is the UK's No.1 radio playout and automation system and can be found in more radio stations than any other system. Myriad is also used across the spectrum of radio broadcasters with our customer base including commercial, community, hospital, internet, student and school radio. So the system included in your studio package is the same technology we supply to the rest of the radio industry.

Your studio package also includes Myriad Playout Studio which can be used for creating shows or live & automated broadcasts, 24/7. You also get a full suite of supporting applications including Myriad Schedule (for music, link and advert scheduling), AutoPlayer, AutoImporter, OCP, RES, Remote Voice Tracking and more.
You also get two additional Myriad Playout licenses meaning you can install Myriad Playout on a couple of extra PC's to allow you to add content, plan shows and train your presenters.
Package Dimensions
The AR1 Studio is supplied as a complete package including custom woodwork in a choice of colours (or natural wood finish), with the Broadcast Radio SRM mixer 'sunk' into it for a flush or tilted finish. The dimensions of the supplied desk are 180cm x 76cm and height that can be adjusted from 66cm (59cm clearance under desk for wheelchair access) to 96cm (89cm clearance under desk for wheelchair access).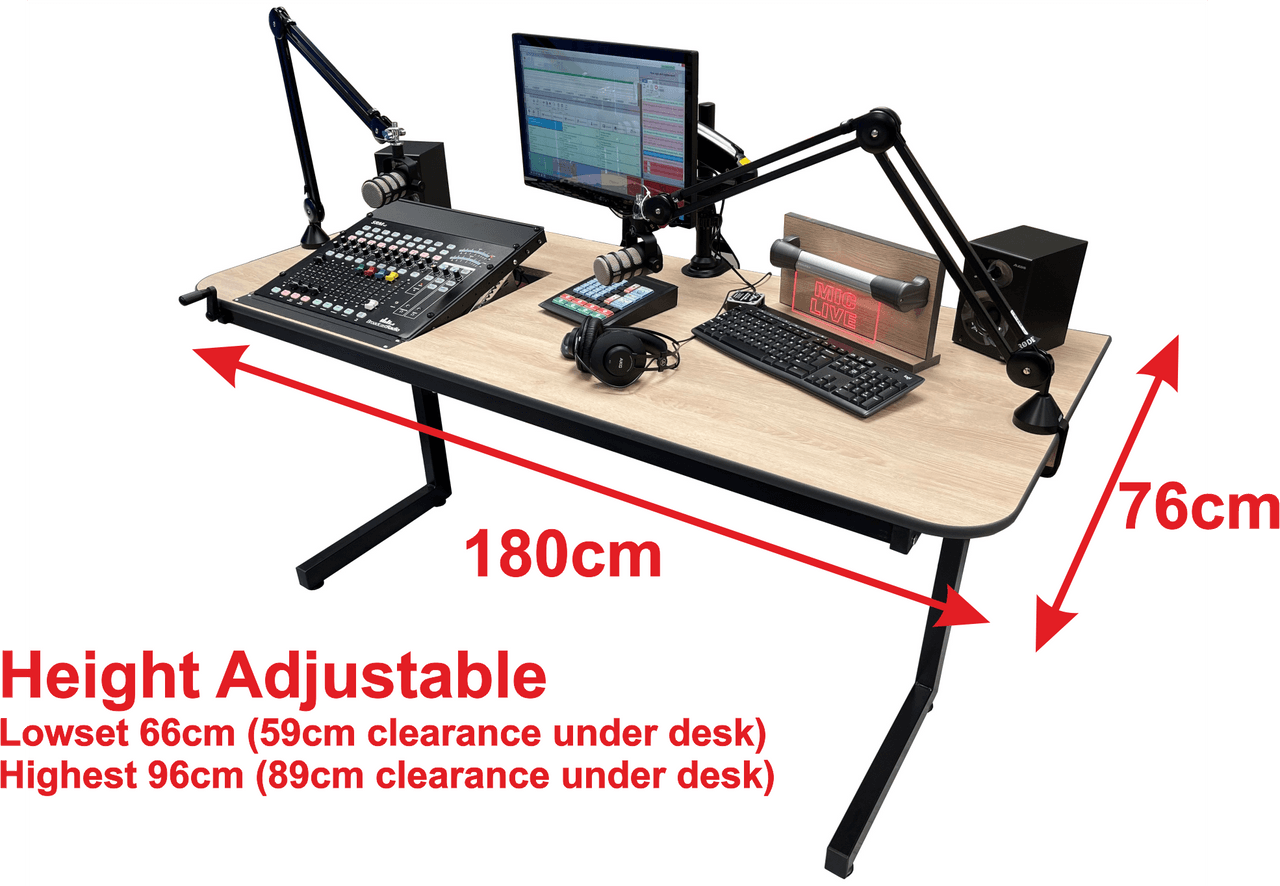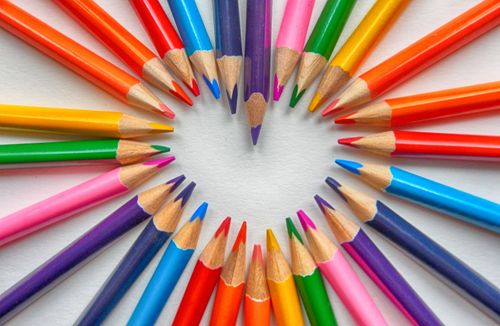 The SR4 is available in eight bold colour choices and for a small additional charge, we can customise your SR4 with a choice of two contrasting colours.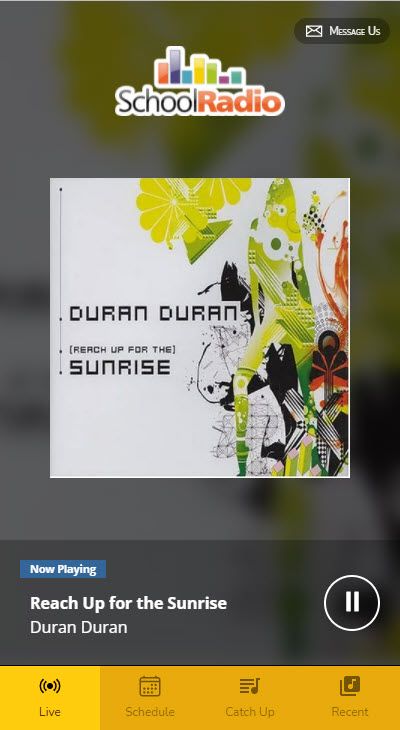 Includes 1st Years Streaming & Web Player
All School Radio packages includes a years free streaming and a customisable Web Player that you can easily embed on your existing school website, or you can use the one page 'micro site' included with your package.
You can also publish content directly to MixCloud which will also be listed in your embedded web player.
Upgrade Options
You can upgrade your School Radio package to enhance the ways that listeners can access your content.
Options include:
Full Website - Build a dedicated website for your School Radio station.
Mobile Apps - Have dedicated apps on Android & iOS for your School Radio.
Alexa Skills - Make your School Radio accessible by Alexa enabled devices.
For more details on your streaming and publishing options, talk to a member of our team.
Includes Printed Guide Book & Free Resources
Making School Radio programs can be very educational and fun, but if you are new to radio in general, where do you start?
In order to help our School Radio customers get started on their first content and support them with ideas for future School Radio shows, we have written a handy guide book that will walk you through the technical and creative aspects of planning, writing and recording your first School Radio show.
The book also includes some sample of resources to give you ideas for future content.
Every School Radio Studio Package includes a free printed copy of this book.
In addition, we also include free access to over 40 downloadable recourses covering a range of topics and all linked to the National Curriculum.
School Radio Lesson Ideas
Roles In Radio
Bounty Island Books - Book Review Show
Conducting Radio Interviews
HistoryLive - Creative History Show Concept
Planning Shows
School Trip
Station Branding
Plus many more....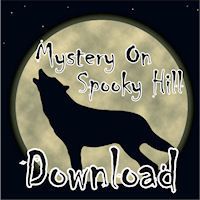 Free Example Resource - Mystery On Spooky Hill
This short radio play example package includes an introduction to writing drama for radio as well as production note and tips. It also includes a short scene from a radio play complete with script, sound FX and production notes.
The full resource pack includes:
Introduction & Key Skills
Relevance To New National Curriculum
Tips On Writing Your Own Radio Play
Cast List & Production Notes
Script - Scene 1 - Mystery On Spooky Hill
Sound Effect & Narration Audio Files
Technical Tips
Mystery On Spooky Hill was written specifically for School Radio and is not a complete play. Why not ask your students to write additional scenes to complete the story.